Release.
Thorin
Date

2020-05-11

Catalog

BP9382020

Genres

Artists

Label

Bonzai Progressive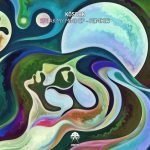 Koschk - Speak My Mind EP - Remixes
Details.
The ever impressive Koschk returns to Bonzai Progressive alongside four top artists who deliver brand-new remixes on his Speak My Mind EP. Koschk remains a firm favourite, with his brand of silky-smooth progressive house resonating well among other artists and DJ's. With years of experience, comes the consistent output we've become accustomed to and, as a testament to that we just had to get these new remixes on board which do justice to the originals is the best possible way.
First up we have Haievyk's remix of Tether. This guy has also been delivering some fine cuts for us, his last effort, The Universe, was followed by remixes for Nico Parisi and Jacob Singer which gained great support and shows just how talented he is. Much more to come from him so stay tuned. Here, we're treated to one of his typical, cosmic charged slices, which is evident right from the off. The core of the track involves a solid, driving hypnotic bassline and a tight drum section. The magic happens with the synths, layered into multiple arps with a classic space theme on the main hook. Perfect mid-set fodder, not to be missed.
Seth Vogt twiddles the knobs on Speak My Mind, with a superb rendition which comes as no surprise given his level of experience and his proven track record of masterful strokes. Florida based Seth has given us some gems over the years, and he upped his game on his last remix for us on Olivier Pieters & PCP's Boccaccio Life (Chapter 1). This time around is no exception, as the track intros with a smooth and rhythmic percussion arrangement alongside drifting voices and subtle melodies. A nice and chunky kick drum is joined by a powerfully deep, resonating bass. Low octave piano chords are contrasted with brighter, more melodic piano notes and striking synths which creates a dynamic in the track that will appeal to many, no doubt.
It's been a while since we last saw Iga Dep at BP, and we're delighted to have him back with a remix on Function. It was back in 2018 when we last caught a glimpse of his superb talents on Phobia which proved popular among many. On the remix here, Iga Dep takes us deep into progressive house. Solid beats lead the way as a chugging bassline gets the groove moving. Dark voices are joined by mesmerizing arps which boost the rhythmic properties. Straight to the point groove that will not disappoint.
One of our long-standing artists, Thorin, steps up for remix duties on Spacewalk. Based in the Netherlands, Thorin has delivered a raft of quality cuts on BP, and many other labels, over the years. His unique sound finds its way into many sets and he has gained a solid reputation among his peers. Always a pleasure to hear his latest works, and no doubt we'll be hearing much more in the future. Here, Thorin uses his experience to create a rich, in-depth progressive groove. A tight drum section keeps the rhythm flowing as that lush, powerful bassline makes us move. The atmosphere intensifies as layers build, resulting in a fine slice that will be a welcome addition in any set.