Release.
Thorin
Date

2023-01-13

Catalog

BP11342023

Genres

Artists

Label

Bonzai Progressive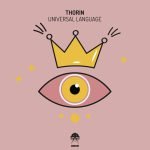 Thorin - Universal Language
Details.
We welcome Thorin back to Bonzai Progressive to kick off his 2023 with the superb 'Universal Language'. Thorin remains a stalwart for Bonzai, he's delivered a raft of top-notch cuts over the years and has contributed heavily on the remix roster. Recently he joined forces with the legend that is Jaydee, on the 'Jaydee Invites…' series which evolved into Jaydee having Thorin provide a remix for his tracks. When he's not in progressive mode, Thorin delves into the harder edges of the electronic music universe with some tough grooves and chest pounding beats making him a diverse artist and someone we always love having here at Bonzai. The Original Mix opens the release, and right from the off we get locked into the groove with strong basses and grungy textures grabbing hold. Soft, enchanting voices cascade as the drums layer up to create a wonderfully rhythmic construction. The voices dominate on the break before those chunky basses return alongside distant arpeggios and hypnotic drones. An outstanding effort that will not disappoint. Manu Riga steps up on remix duties, delivering yet another stunner for the dancefloors. A true legend on the scene, Adriaan is a hugely respected artist, inspiring an army of fans with his luscious grooves. He's been with Bonzai for over a decade and has amassed a burgeoning back catalogue filled with creative originals and stellar remix works. We're always excited to hear his latest efforts and we know there is still so much more to come from him. Here, he opens the mix with a nice punchy kick drum alongside flurries of hi hats with a rolling 16th note bassline. The bass is balanced with Ethically influenced guitar riffs while the groove is accented with rich voices. On the break, we find an infectious arp which blends effortlessly with the theme of the track adding melody and intrigue into the sound. A top-notch production, this is what progressive is all about.
First up we have Haievyk's remix of Tether. This guy has also been delivering some fine cuts for us, his last effort, The Universe, was followed by remixes for Nico Parisi and Jacob Singer which gained great support and shows just how talented he is. Much more to come from him so stay tuned. Here, we're treated to one of his typical, cosmic charged slices, which is evident right from the off. The core of the track involves a solid, driving hypnotic bassline and a tight drum section. The magic happens with the synths, layered into multiple arps with a classic space theme on the main hook. Perfect mid-set fodder, not to be missed.
Seth Vogt twiddles the knobs on Speak My Mind, with a superb rendition which comes as no surprise given his level of experience and his proven track record of masterful strokes. Florida based Seth has given us some gems over the years, and he upped his game on his last remix for us on Olivier Pieters & PCP's Boccaccio Life (Chapter 1). This time around is no exception, as the track intros with a smooth and rhythmic percussion arrangement alongside drifting voices and subtle melodies. A nice and chunky kick drum is joined by a powerfully deep, resonating bass. Low octave piano chords are contrasted with brighter, more melodic piano notes and striking synths which creates a dynamic in the track that will appeal to many, no doubt.
It's been a while since we last saw Iga Dep at BP, and we're delighted to have him back with a remix on Function. It was back in 2018 when we last caught a glimpse of his superb talents on Phobia which proved popular among many. On the remix here, Iga Dep takes us deep into progressive house. Solid beats lead the way as a chugging bassline gets the groove moving. Dark voices are joined by mesmerizing arps which boost the rhythmic properties. Straight to the point groove that will not disappoint.
One of our long-standing artists, Thorin, steps up for remix duties on Spacewalk. Based in the Netherlands, Thorin has delivered a raft of quality cuts on BP, and many other labels, over the years. His unique sound finds its way into many sets and he has gained a solid reputation among his peers. Always a pleasure to hear his latest works, and no doubt we'll be hearing much more in the future. Here, Thorin uses his experience to create a rich, in-depth progressive groove. A tight drum section keeps the rhythm flowing as that lush, powerful bassline makes us move. The atmosphere intensifies as layers build, resulting in a fine slice that will be a welcome addition in any set.